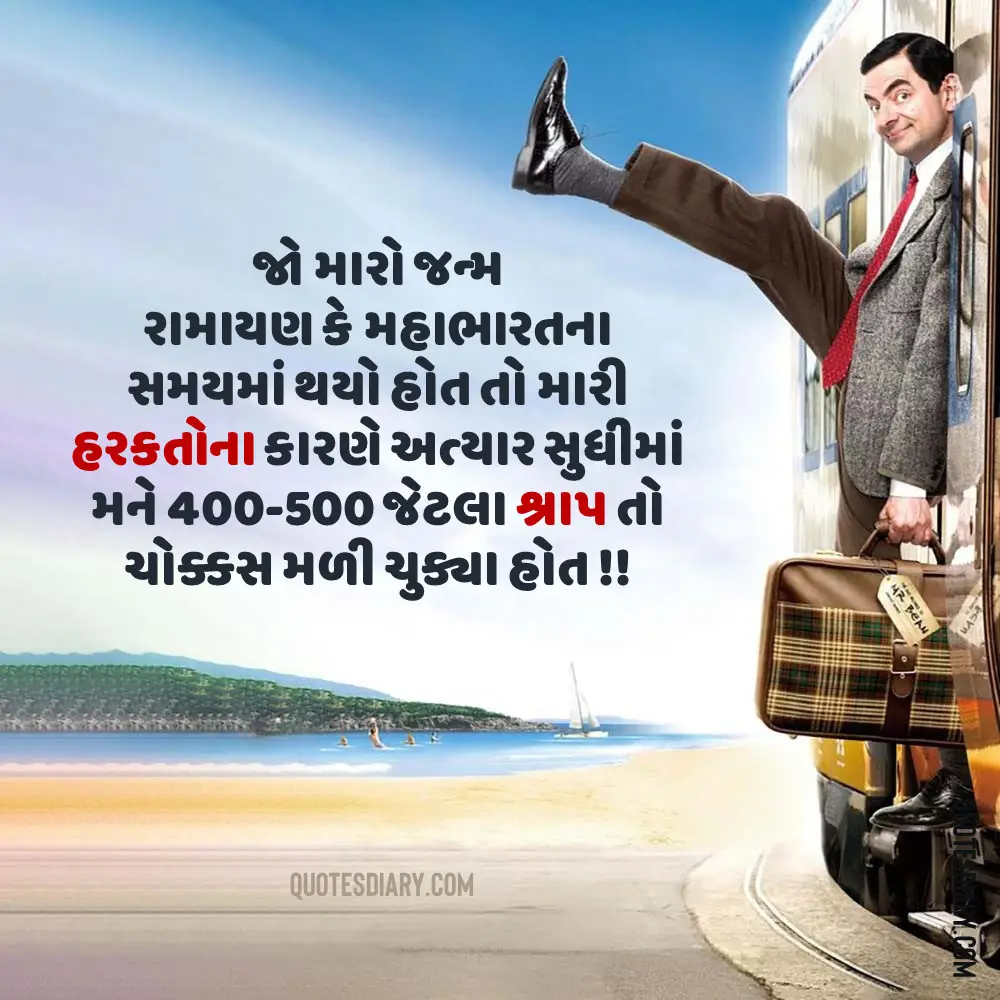 જો મારો જન્મ રામાયણ કે
જો મારો જન્મ
રામાયણ કે મહાભારતના
સમયમાં થયો હોત તો મારી
હરકતોના કારણે અત્યાર સુધીમાં
મને 400-500 જેટલા શ્રાપ તો
ચોક્કસ મળી ચુક્યા હોત !!
jo maro janm
ramayan ke mahabharatana
samayama thayo hot to mari
harakaton karane atyar sudhima
mane 400-500 jetala shrap to
chokkas mali chhukya hot !!
RECOMMENDED FOR YOU